Business at the Tee Sponsor
Sponsorship Opportunities | Business at the Tee Sponsor
Back to Business at the Tee...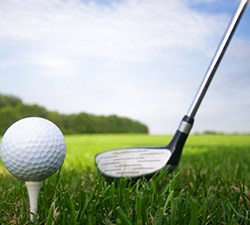 Business at the Tee means just that!
Bring your business to the golf course. We will provide a table and two chairs for you to come and set-up your own unique display! You may have a drawing for give-aways, hand out other promotional items, snacks, drinks, you name it! Your staff will have fun visiting with potential customers as they play a game of golf on a beautiful course. Be creative in your presentation, need ideas? Just give us a call!
---