Get Your Walk On
Discover Downtown Griffin while also getting healthy!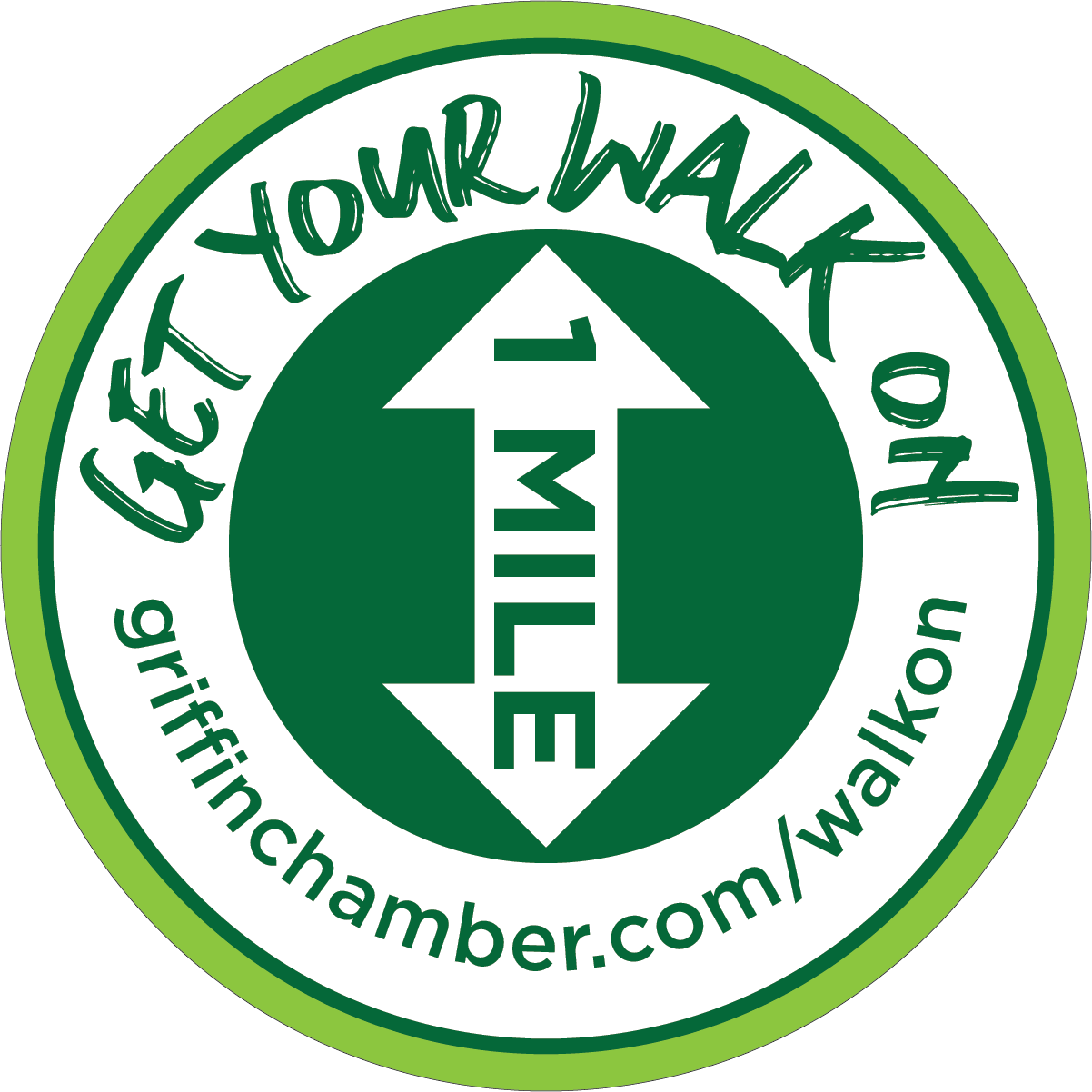 Get Your Walk On
This project was created by a 2019 Griffin+Spalding Leadership Group to promote health and wellness while bringing pedestrian traffic to the downtown area through partnership with the City of Griffin/Public Works.
#GriffinWalkOn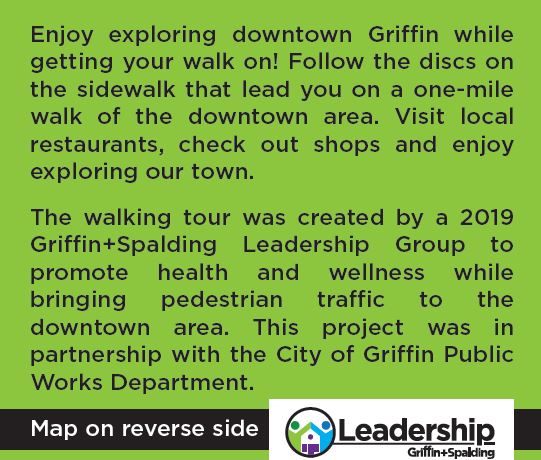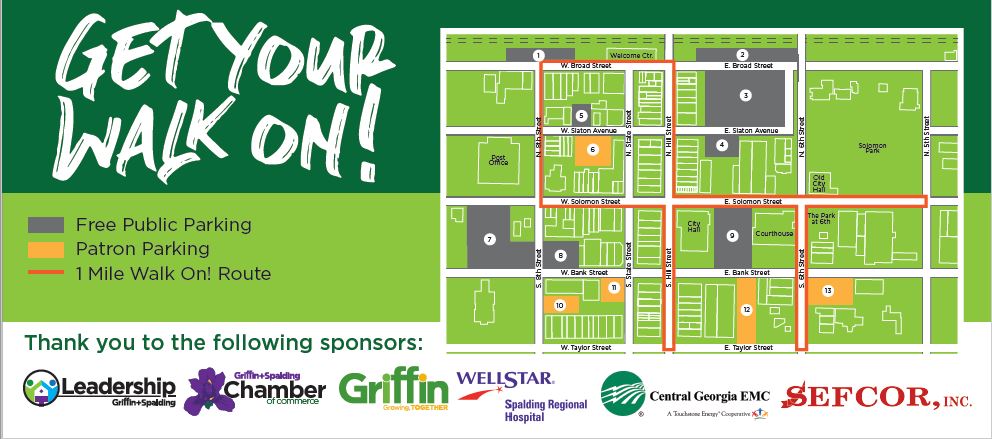 A special Thank You to Brian Miller for creative design of the Rack Card and Disc!