Education
Transforming our students into future-ready learners and contributing members of society.
If you talk to the high percentage of parents who say they are overwhelmingly satisfied with their child's education in the Griffin-Spalding County School System, it's no wonder the system won the Georgia Title I Distinguished School System award for 2011-12 and the $50,000 prize!
These stakeholders know that the system was one of the first in the nation to be accredited with quality by SACS-CASI and upon re-accreditation, received the highest marks in two standards and the next highest in the other six standards.
High school teams are state champions or finalists in multiple sports; and students and teams are winners over neighboring counties in drama, art, band, chorus, JROTC, literacy, middle school math and C-Span competitions, science fair, stock market game…and the list goes on and on.
A graduation rate of 74.1% is the system's highest ever, rising almost 20% in the last four years. Narrow gaps between demographic subgroups show all students are achieving.
Spalding County residents have indeed shown that K-12 public education is important to them. They know the success of their community is closely connected to the success of the Griffin-Spalding County School System. For G-S County School System, setting high expectations and executing strategies to reach goals means success for each student and recognized as a leader in Georgia in student achievement.
---
SOUTHERN CRESCENT TECHNICAL COLLEGE OFFERS LATEST TRAINING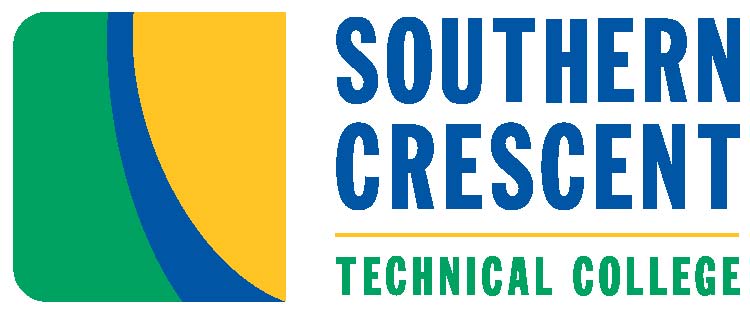 Southern Crescent Technical College is a public, accredited, two-year post-secondary institution that trains students in the latest technology through programs that are specifically designed to meet the needs of local business and industry. From short certificate programs to diploma programs to degree programs, the college offers students the state of the art training needed to make a successful transition into the workforce and help stimulate the economic growth and development of this community.
The tradition of academic excellence continues as the college expands and updates its facilities to help prepare today's student for tomorrow's workforce. As the future unfolds, Southern Crescent Technical College will continue to offer the latest programs designed to prepare students to enter the workforce immediately upon graduation. The formation of SCTC as a flagship technical college in the state provides students with expanded educational programs, greater access to college resources and technology, and enhanced opportunities for career success. In addition, business and industry now benefit from a larger pool of qualified, skilled graduates and expanded access to state-of-the-art facilities and equipment.
---
UGA GRIFFIN CAMPUS

For more than 100 years, the University of Georgia (UGA) Griffin Campus has played a leading role in the development of modern agriculture. The campus was first established as the Georgia Experiment Station in 1888 as a result of the federal Hatch Act. Today, the UGA Griffin Campus is one of the premier agricultural research centers in the region and is poised to address research, extension and teaching needs of the 21st Century.
Campus programs work toward the state land-grant university mission: to teach, to inquire and to serve. To fulfill this mission, the research, extension and education programs at the Griffin Campus focus on the following areas: Food Safety and Quality Enhancement, Biotechnology and Genetics, Crop and Pest Management, Environment and Natural Resources, Urban Agriculture, Agribusiness, Biological Science, Environmental Resource Science, Food Industry Marketing & Administration, Special Education, Consumer Economics, General Business, Microbiology, Interdisciplinary Studies With Psychology Concentration, Interdisciplinary Studies With Sociology Concentration, Agricultural Leadership (MAL), Math Education (MEd or EdS) Workforce Education, Student Affairs Leadership (EdD) and Education.
The year 2005 will go down in Griffin Campus history as a benchmark year as the campus welcomed its first class of undergraduate students. Community support of the new undergraduate academic program became further evident with the passage of a Special Purpose Local Option Sales Tax which included funds for a $10 million student learning center for the UGA Griffin Campus. The student learning center, which opened in August 2009, provides state-of-the-art classrooms, a computer laboratory, and study and meeting rooms. The campus now offers 8 undergraduate programs and 3 graduate degree programs. Graduates join a network of more than 200,000 alumni across the country and around the world. Griffin is now home to a full-fledged UGA campus providing teaching, research, and extension programs and public service to the region.
---
GORDON OFFERS INTIMATE ACADEMIC SETTING
Located in Barnesville, just 17 miles south of Griffin, Gordon College is a residential state college that offers more than 40 programs of study including baccalaureate degrees in early childhood education, mathematics, biology, history, and nursing. In fall 2013, health services and informatics administration will be added to the college's growing list of 4-year degree options.
With an enrollment of more than 4,500 students and a student-to-teacher ratio of 28 to 1, Gordon offers an intimate academic setting in state-of-the-art classrooms and laboratories. In this setting, students can receive individualized attention that only a small college can provide.
Gordon also offers a vibrant campus life as well as on-campus, apartment-style living, club and NJCAA sports opportunities. Founded in 1852, Gordon College joined the University System of Georgia in 1972 and continues a distinctive legacy of excellent scholarship and service.
---
MORE EDUCATIONAL RESOURCES
Click on an option to be redirected.
Georgia Colleges Georgia Beauty and Cosmetology Schools Georgia Technical Schools

Guide to Colleges and Schools in Georgia and the USA containing over 7,000 colleges with student body figures, financial aid information, degree program listings, enrollment requirements, and loan information. American School Search helps students find a college that matches their lifestyle, budget, and location.