Back to Active Members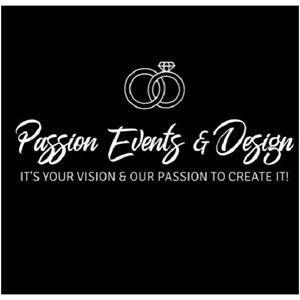 Organization Overview
Hello, my name is Stacy Mathena. I have been planning events for 10 years and I can truly say... it is my Passion. I love making people happy and ensure they enjoy their BEST day ever!
I started Passion Events & Design to exercise my love for weddings and to help assist brides with all their wedding details. I genuinely love to hear a brides vision and let them know it is my passion to help create it. In fact, I simply love taking a blank slate and seeing what a unique and beautiful setting we can create, I love the details, logistics, and all the pretty things that goes along with it.
I have an eye for the details... the ceremony, reception, to the smallest piece of sparkly decor placed just right. So, in my world it's always about the details and they must be perfect! My brides appreciate my ability to multitask and quickness to tackle challenges and doing it all with a smile.
As the owner of such a unique company, I hold myself and my partner, who is my amazing husband to the highest standards, exceeding every client's expectations on a daily basis. Developing a personal relationship with each bride (and groom) is the key to making each wedding perfect and memorable, and this is super important to us.
My husband Rick and I married on December 10, 2017 so I know all to well the stress of wedding planning and even though I myself was a planner, it did not exempt me from the stress. Planning my own wedding has given me a whole new perspective from a Brides view and I have since taken this experience to help guide my clients with their own weddings.
Oh, I should also tell you I'm a professional taco eater, I've never met a taco I didn't like. I'm a Coffee lover too, which is life and always puts a smile on my face from the first sip. Let's sit down, have a cup and talk about your big day!
It's your vision and our passion to help create it...Give us a call, you will be glad you did!

Small Business
---
Areas of Expertise
Event Coordinator/Planner, Event Venue