Back to Events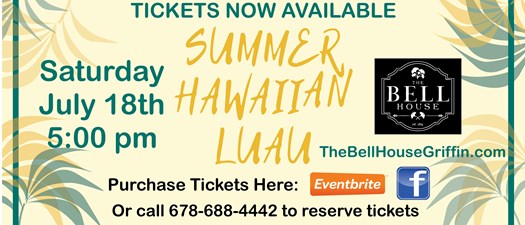 Summer Hawaiian Luau at The Bell House
Deadline to register is JULY 13th!
Saturday, July 18, 2020
Event Details
We hope you and your family will come out and join us at The Bell House to beat the summer heat! Connie Cardell and Julia Fletcher with Uncle Ezra's Place Catering are preparing an incredible Hawaiian Luau that everybody will love. Roasted Kalua Pork, Huli Huli Chicken, Pineapple & Coconut Rice, Hawaiian Coleslaw, Island Salad, Aloha Bread, Luau Punch, and water are all on the menu. Also, you will enjoy a special Hawaiian desert tray including Ono Butter Mochi, Salted Macadamia Nuts, and Chocolate Dipped Pineapple, Mango, Papaya, and Star Fruit. Dinner starts at 5:00 and runs until 9:00 and will be served throughout the house and grounds. Early bird tickets now on sale through July 8th.
For More Information: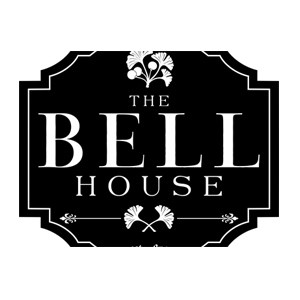 The Bell House
132 East College Street
Griffin, GA 30224
United States
(678)688-4442