Back to Events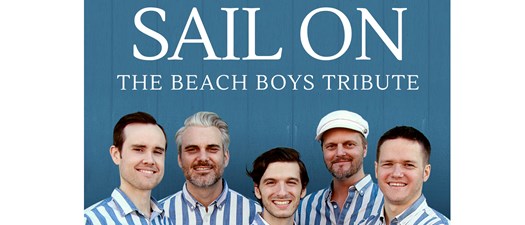 Sail On The Beach Boys Tribute
Thursday, April 13, 2023
Event Details
 Recently performed with the Nashville Symphony

 Members of Sail On have performed with Brian Wilsons band

Sail On brings a young look and authentic sound reminiscent of the original Beach Boys during the prime of their career. The group's harmonies capture the sound of the iconic band and transport the audience to the beach for an evening of memories and Fun, Fun, Fun. Energetic and youthful tribute to "America's band."
For More Information:
Griffin Area Concert Association
1131 Skyline Drive
Griffin, GA 30224
United States
(770)228-3229