Back to Events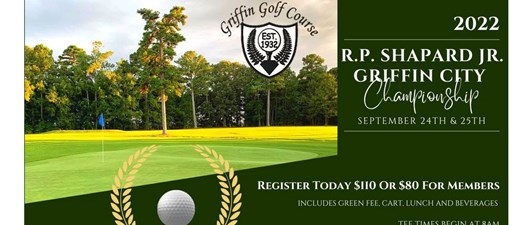 R.P Shapard Jr Griffin City Championship 2022
Recurring Event
Next Date: Saturday, September 24, 2022
Event Details
Join us for Griffin's oldest golf tournament, the Griffin City Championship, on Saturday, September 24, 2022 and Sunday, September 25, 2022.
Registration opens on Friday, July 15, 2022.
Tee times will begin at 8AM. Individual stroke play for 36 holes, with flights after first round. Divisions for non-seniors, women, seniors 60+, and super seniors 70+.
For additional information, please contact the Griffin Golf Course at 770-229-6615.