Back to Events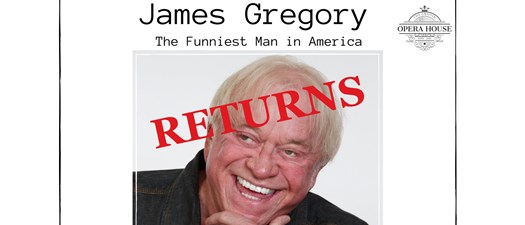 Opera House presents James Gregory
The Funniest Man in America!
Saturday, July 16, 2022
Event Details
Join the Griffin Opera House as we welcome back James Gregory
James Gregory entertained our guest with 2 shows of non stop laughter a few months ago, with his down-home sensibilities and inclusive Southern accent. He is a master storyteller and world-class comedian.
For decades, the unforgettable caricature of veteran comedian James Gregory has stood grinning: his shirt untucked, his arms outstretched, a carefree welcome to a down-home, hilarious comedy experience. It's storytelling at its best. The trademark caricature is the essence of humorist James Gregory's comedy: rib-tickling reflections on life from the front porch.
The James Gregory show turns the clock back to a time when life was simpler; to a better time, before the death of common sense; a time when people sat on the front porch and actually talked to each other without a cell phone in their ear.
James' success, like his comedy, is the direct result of the values he grew up with. And now, twenty something years later, it is this unique brand of humor that packs the crowds into his sold-out shows. The absence of vulgarity sets James apart and his stories are carefully crafted art. "I have lived long enough to know people, know life", Gregory reflects. "My comedy is based on my life experiences. It's real, it's funny and the audience loves it. That's why I'm still in business."
Review from Jim Harris, writer for The Southern Voice
For More Information: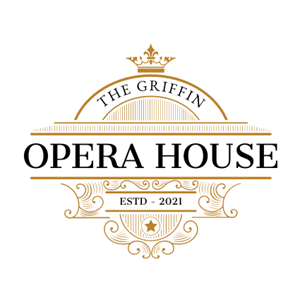 The Griffin Opera House
102 North Hill Street
Griffin, GA 30223
(770)688-7188