Back to Events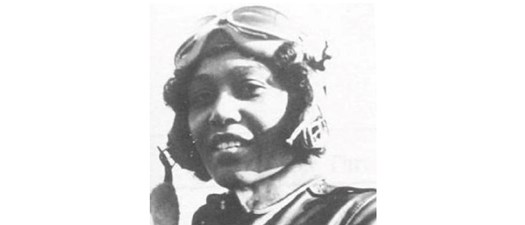 Georgia Aviation Hall of Fame Banquet
Saturday, April 30, 2022
Event Details
Induction Banquet and Ceremony
Honoring Janet Harmon Bragg
The
29th Annual Hall of Fame Induction Banquet and Ceremony

will be held on Saturday, April 30, 2022. The location will be at Lance Toland's Hangar in Griffin, Georgia.
Banquet and Ceremony Location:
Lance Toland's Hangar
100 Midfield Dr.
Griffin, GA 30224
For More Information:
Janet Harmon Bragg was born in Griffin, Georgia on March 24, 1907. She died in blue Island, Illinois on April 11, 1993, after living in both Chicago, Illinois and Tucson, Arizona for many years.
In 1943, Mrs. Bragg was the first African American woman to receive a commercial pilot's license. Repeatedly denied opportunities and licensure not based on her lack of education, skills, or ability, but because of her gender and race, Mrs. Bragg nevertheless persevered and excelled in several professions and vocations.
As a young girl, Janet Harmon was educated in segregated schools in Griffin and in Fort Valley at the Fort Valley high and Industrial School. After high school graduation, she attended Spelman Seminary where she studied nursing. She returned to Griffin and practiced nursing at the Griffin hospital for a brief period. Eventually, Harmon moved to Illinois during the Great Depression. In Chicago, she found nursing jobs and other temporary employment. A stable position as a healthcare inspector for an insurance company provided the opportunity to pursue a childhood dream: to fly. This steady income financed her aeronautic education, purchase of eventually three aircraft, and allowed her to support the construction of an airstrip and the industry needs of her fellow flying enthusiasts in the Challenger Air Pilots' Association.
In her autobiography, Bragg stated that she always enjoyed birdwatching and marveled at the aerodynamics of birds. Living in Chicago, she saw a billboard advertising educational programs at the Aeronautical University, formerly the Curtiss-Wright Flying Services. The billboard read: "Bird can fly, why don't you?" and evoked her childhood dream. She enrolled in the evening school program in 1933 while working as a Registered Nurse during the day. She earned her private pilot's license and managed to save enough money to purchase a plane for %500 and, with her fellow students, physically built an airfield in Robbins, Illinois. During World War II she attempted to join the WASPs but was denied because of her race. She attended the Tuskegee African American pilot training initially denied a commercial license because she was female. Persevering, she eventually received her commercial pilot's license in 1943 in Illinois. Ms. Bragg promoted aviation education in many arenas, including the Civilian Pilot Training Programs at historically black colleges, and was politically active in the promotion of African American aviation education in the US Army Air Corps. She remained an actively licensed pilot for thirty-five years and logged over 2000 flying hours.
Janet Harmon Bragg was enshrined in the Arizona Aviation Hall of Fame in the year 2000 when her adoptive state recognized her accomplishments. Honored in 1985 by the Bishop Wright Aviation Industry award, she received a certificate of appreciation from the U.S. Department of Transportation, honors from the Federal Aviation Administration, and recognition by the Women in Aviation International organization as one of the one hundred most influential women in the Aviation and Aerospace industry. Janet Harmon Bragg, a Georgia native, a female aviation pioneer, and a trailblazer for future pilots, is inspiring as one of Georgia's aviation greats.