Back to Events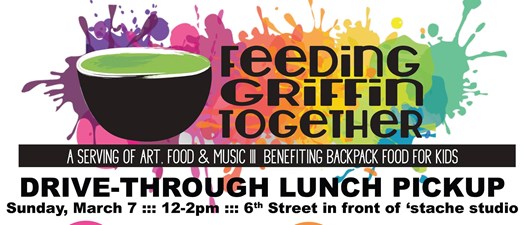 Feeding Griffin Together 2021
Sunday, March 7, 2021
Event Details
Tickets will allow entry to our "drive-through," where you will pick up takeout containers of soul-filling potato soup and fixings provided by Mill Towne Gourmet. Souvenir hand-painted bowls with the Feeding Griffin Together logo will be included with each ticket.
Proceeds will be donated to Back Pack Food for Kids, an organization that sends food home with children who may not have access to food outside of school hours.
In our first year (2017), we supplied Thanksgiving turkeys to 15 families. In 2018, we were able to donate $1200 to 5 Loaves 2 Fish Food Pantry. In 2019, we donated $2,500 to BackPack Food For Kids.
This year, our goal is to donate $3500 to BPFFK! We hope that you will partner with us to reach this goal!
For More Information:
'stache studio