Back to Events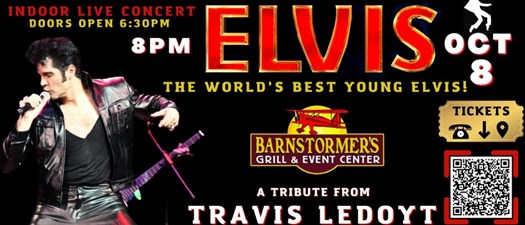 Barnstormer's presents ELVIS The World's Best Young Elvis
Saturday, October 8, 2022
Event Details
Barnstormer's Grill Presents-
ELVIS
"A Tribute From Travis LeDoyt"
••• The World's Best Young Elvis•••
Check out website and videos here::
http://www.dickmcvey.com/tribute-artists.html
MORE INFORMATION:
Saturday • October 8, 2022
DOORS OPEN @ 6:30 pm
Concert Start Time: 8pm
•Spacious Indoor Event & Stage
•Let's get up & dance!!
•Restaurant right next to event-come early & eat!
•Drinks will be readily available at bar stations.
•STAY COOL INSIDE while enjoying the Live Music!
FREE PARKING
All ages allowed
How to Purchase:
1.)
Pay directly at Barnstormer's Grill now or until day of concert. (Cash or Card)
2.)
770.227.9989 to pay over the phone for either general admission ticket or reserve table for only 8. (Card only)
3.)
Online Ticket(s) availabile too!
$25/person General Admission (get one seat per ticket)
Tables included in rows vary by pricing
**Tables are reserved for only 8 seats**
For More Information: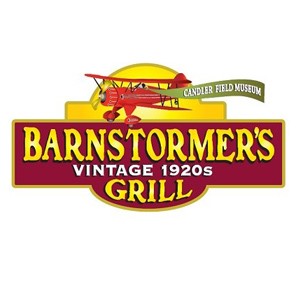 Barnstormer's Grill and Event Center
349 Jonathans Roost Road
Williamson, GA 30292
(770)227-9989