Member Spotlight- Griffin-Spalding County United Way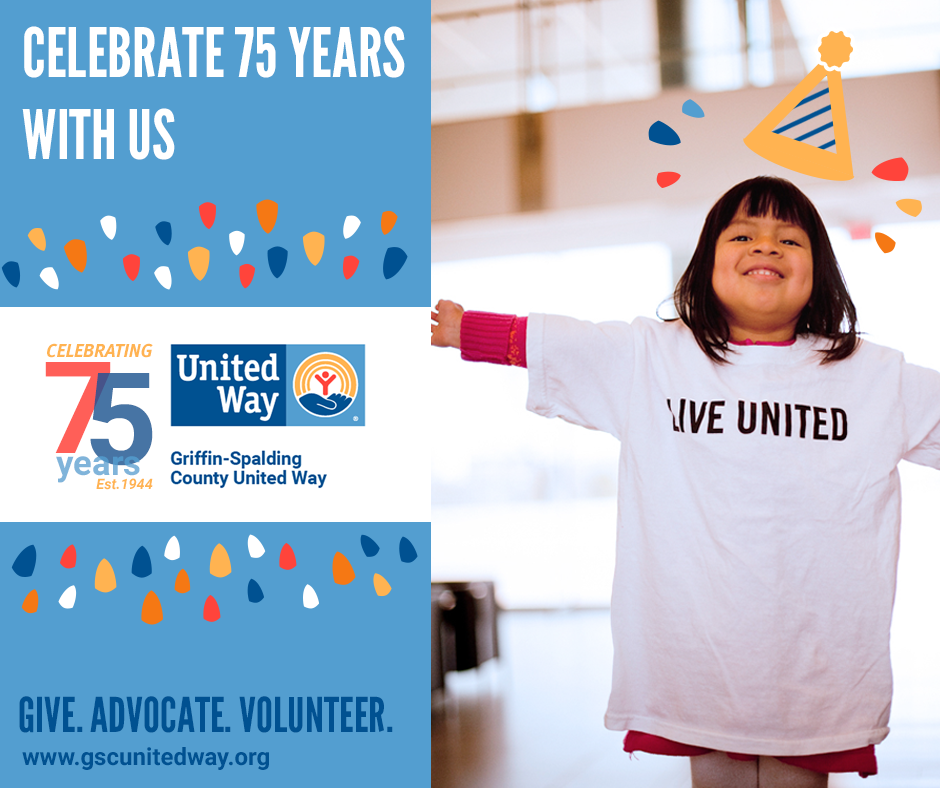 We are your local United Way, a nonprofit organization that raises funds in Spalding County for Spalding County.
These funds raised go to nonprofits like Salvation Army, Stepping Stones, and Abundant Life Soup Kitchen which all provide services to the people in our county. In the last year almost 30,000 people in Spalding were assisted through the 18 nonprofits we support.
 By creating connections in our community and funneling our resources we are able to provide security to giving donors and reliability to the nonprofits we serve.
This year our campaign to raise fund is all the more special because we celebrate our 75th year in Spalding County! So want to join our mission? We can walk you through a step-by-step plan of how to become involved and what is the best fit for your company. There are multiple ways to give including straightforward company donations, engaging employee giving campaign, and even our Small Business Circle. So we encourage you to take this chance to do something more!
 Are you a company or individual wanting to get involved? Get the conversation started with a phone call or email today!
Griffin-Spalding County United Way
770 229 4212 | unitedwaygsc@att.net