Hutchinson Traylor Acquires South Atlanta Agency, Greer Insurance Group
Date posted
August 26, 2019
Hutchinson Traylor Acquires South Atlanta Agency,
Greer Insurance Group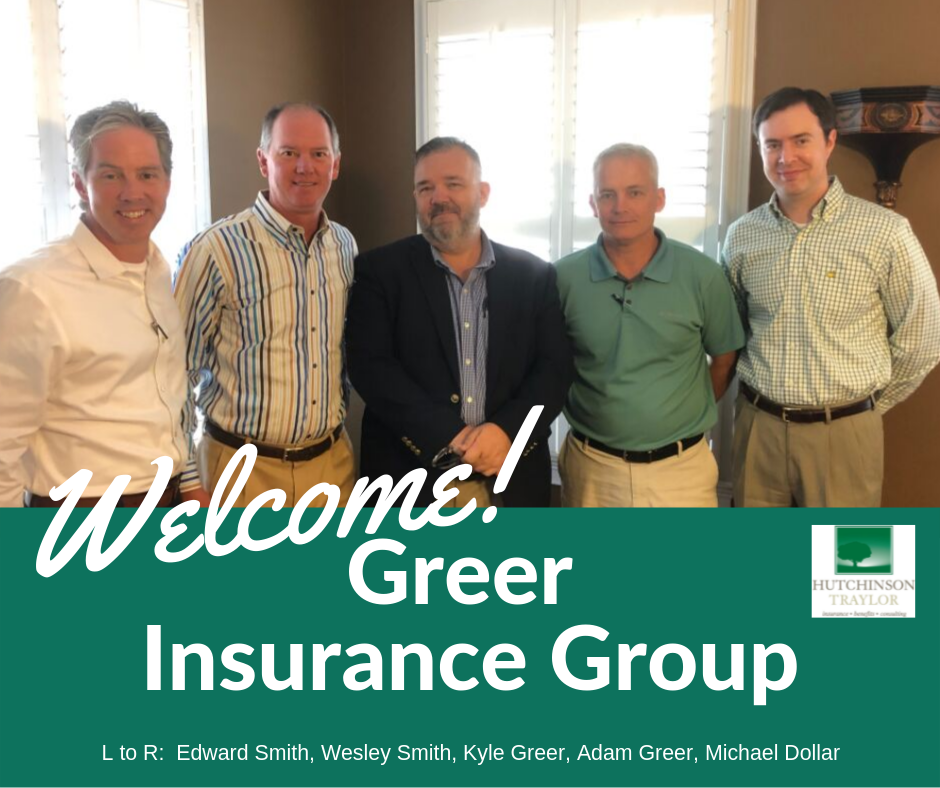 LaGrange, GA, August 5, 2019 – Hutchinson Traylor, a leading regional provider of risk management & insurance services and benefits consulting, today announced the acquisition of Greer
Insurance Group. Effective August 1, 2019, the transaction includes both of Greer's office locations in Griffin and Jackson, GA. "Both Adam and Kyle (Greer agency principals) began their agency
careers at Hutchinson Traylor so this feels more like a homecoming," said Hutchinson Traylor President, C. Wesley Smith, Jr. "Their agency is known for deep coverage expertise and strong client focus, and that has led to impressive growth over the last decade. We are excited for them to rejoin the Hutchinson Traylor family."

"The Greer Agency has a particularly strong focus in commercial contracing and personal
insurance. We welcome further expansion into the Atlanta area of our private client coverage
offering and look forward to a smooth conversion over the next couple of months," said Michael
Dollar, Principal and Chief OperaEng Officer.

Kyle Greer noted, "We are excited to partner with friends that share our values and will allow us
to bring our clients some really impressive resources as well as expanded carrier options."

ABOUT HUTCHINSON TRAYLOR

Known as a leader in the state and region, HT has been recognized as a Best Practices Agency by
the Independent Insurance Agents & Brokers of America for the 5th consecutive year in a row– an
award given to only a small, elite group of top-performing agencies in the country. For more than
100 years, Georgia families and businesses have counted on Hutchinson Traylor for premier
property and casualty insurance products and services, as well as world-class employee benefits
consulting. Hutchinson Traylor employs over 85 professionals in offices located in Atlanta,
Columbus, Griffin, Jackson, LaGrange, & Moultrie.