Back to Active Members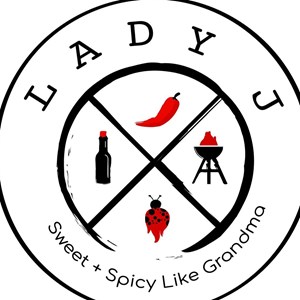 Organization Overview
Lady J, LLC was named after the matriarch of our family, Judith Z. Stratton, born and raised in Washington, DC, on October 2, 1947. Lady J was a single mother of two children, a grandmother of six, and an all-around amazing woman who loved ladybugs and cooking. One thing for certain, Lady J made sure our family had the best of everything, even if she didn't have it, no matter how hard she had to work; she provided for all. Lady J never met a stranger, she had a huge impact on others whether she was in the kitchen whipping up some of her amazing original dishes, or at work living her best life and having a blast preparing meals for her coworkers.
Unfortunately, on February 19, 2010, she passed away from Ovarian Cancer, in Maryland. However, before her untimely death, she made sure we knew that her spirit will live within us forever.
Lady J's motto was to "pay it forward" and that's what Lady J, LLC exudes.

Lady J was the best cook ever! Her secret in every dish was "Love", she catered for fun, and she had a vision. She developed and enhanced a secret family sauce that everyone grew to love!! This secret family sauce was frequently requested every time there was an event, cookout, get togethers, etc. Even until this day! After she passed, people would mention the sauce or say something to the effect of, "Man I wish Ms. Judy was still alive, the sauce she used to make was bomb".
Her daughter, Wanda V. Hill, inherited the cooking gene and when she remembered the recipe, we started making it often to perfect it and it was on and poppin from there! It became a staple at functions, AGAIN! We started receiving many compliments and questions for why we haven't gotten it out on the market yet and that's when we knew we had something golden and it was time to get to work!
We then came to the realization that she was still paying it forward and we needed to ensure her legacy lived on.



Entrepreneur
---