Back to Active Members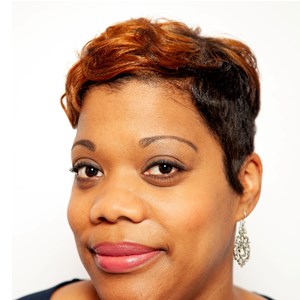 Professional Bio
Dr. Kiana Battle is a licensed Master Social Worker. She received a Ph.D. in Social Work Policy Planning and Administration from Clark Atlanta University. She also received a B.A. degree in Sociology and an M.S.W. degree in Social Welfare from the State University of New York at Stony Brook. Dr. Battle is a Professional Social Work Consultant and she currently serves as an Assistant Professor of Social Work.

Her passion for serving others through a trauma-informed approach is evident through both her professional and personal experiences. Dr. Battle is the Co-Author of Real Girls: Shifting Perceptions on Identity, Relationships, and the Media and Real Girls: Reflections and Grief, Why Me? Why Not Me? A Journey of Self-Discovery, and Rules of Engagement: Grief & Loss Do People Really Care? She has also completed research in the areas of grief counseling support groups for children and adolescents (dissertation research).

Dr. Battle has been a featured presenter at several national conferences, including the National Youth Advocacy and Resilience Conference and the National Association of Social Workers Conference. Dr. Kiana Battle is married to Pastor Keith Battle, Senior Pastor of Antioch Baptist Church in Yatesville Georgia.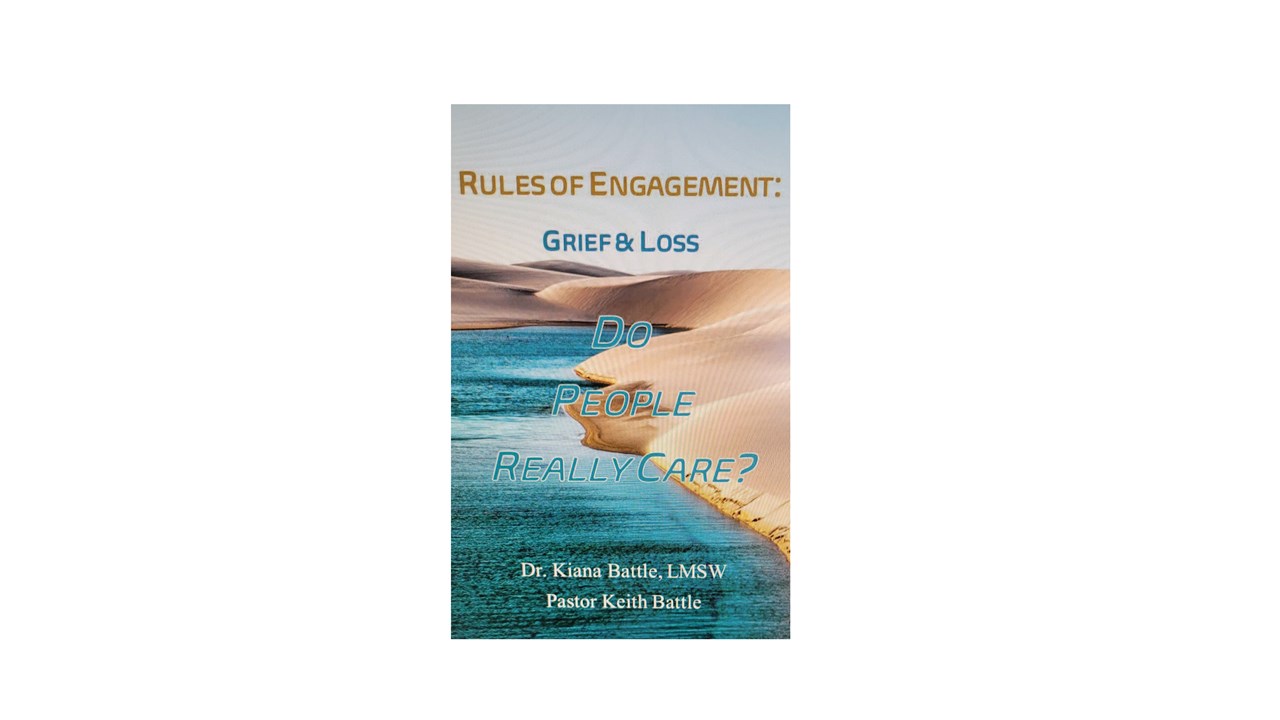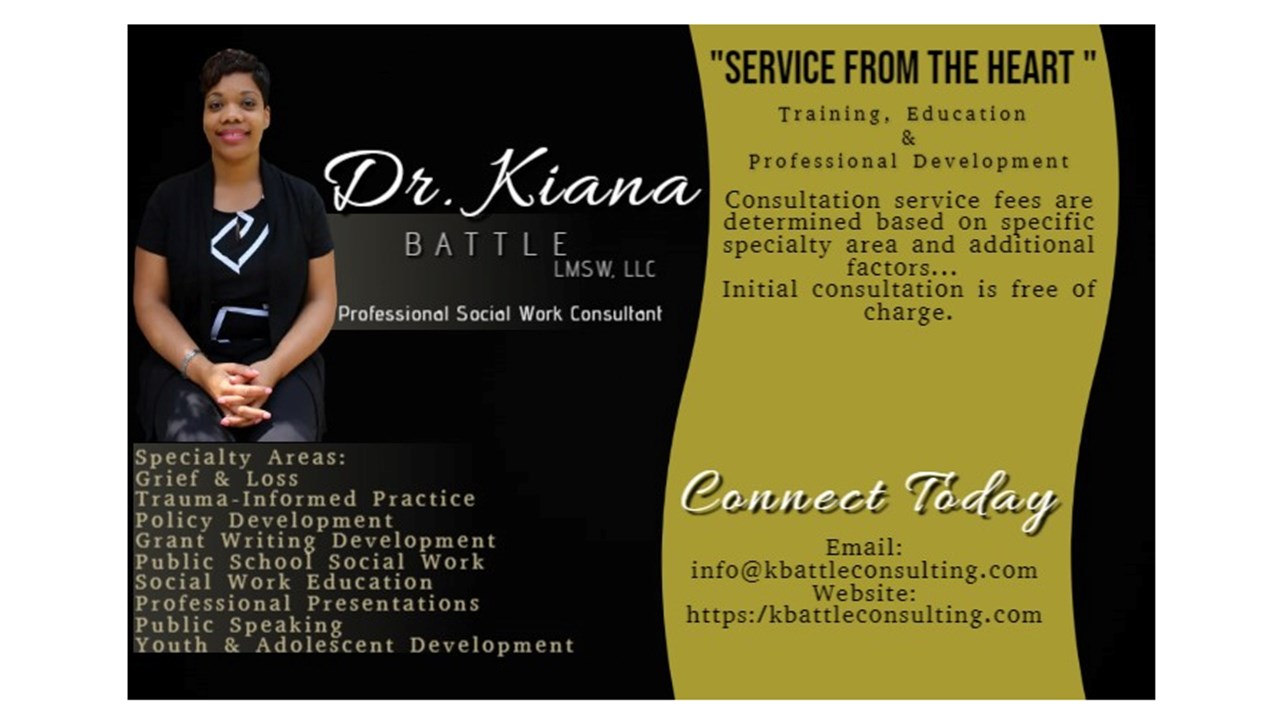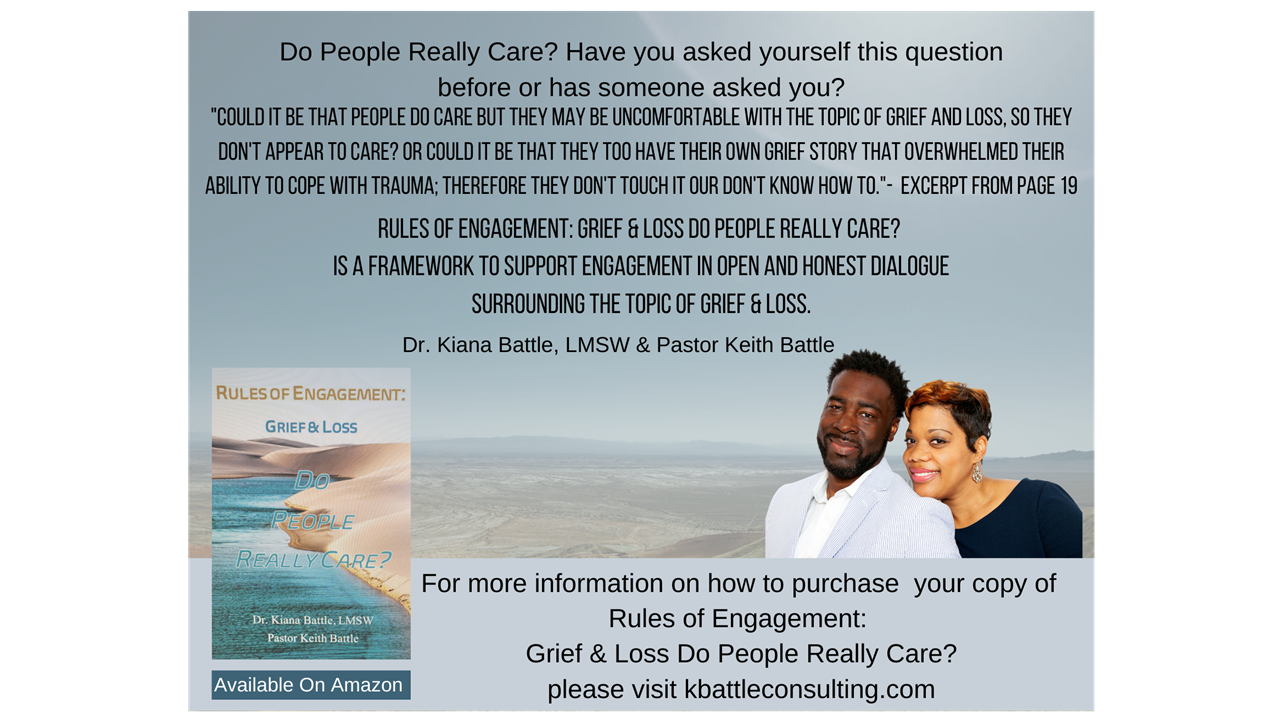 Primary Business Name

Entrepreneur
---
Area of Expertise
Education Consultants, Social Service Agencies/Organizations