Back to Active Members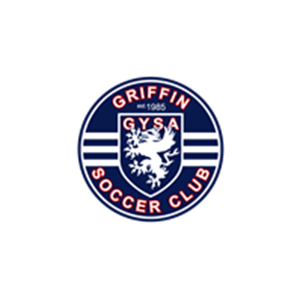 Griffin Youth Soccer Association
Organization Overview
Griffin Youth Soccer Association offers a variety of soccer leagues from beginners recreational to academy and select competitive leagues. Our leagues range from ages 3-18 as well as a parents and tots program.

Recreational Soccer
A fun and competitive program for boys and girls aged 3 through 18. The emphasis in recreational soccer is on fitness, fun, sportsmanship, and teamwork.

Bridge to Academy
The bridge to academy program is a developmental program to help players transition from recreation soccer to academy/select soccer.

AFC Lightning Griffin
A program for self-motivated and dedicated boys and girls who compete on a highly-skilled level. Player development is promoted in a more challenging and competitive environment, continuing the teaching of technical skills and team tactics into a 11 v 11 game format.

We look forward to seeing you on the field!

Non Profit
---