Back to Events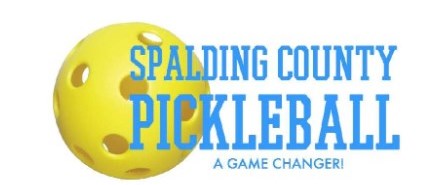 Pickleball 101
Recurring Event
Next Date: Saturday, October 7, 2023
Event Details
*Pickleball 101 class every Saturday at 8AM to 9AM*
𝘗𝘭𝘦𝘢𝘴𝘦 𝘕𝘰𝘵𝘦 - 𝘛𝘩𝘪𝘴 𝘤𝘭𝘢𝘴𝘴 𝘸𝘪𝘭𝘭 𝘯𝘰𝘵 𝘣𝘦 𝘵𝘦𝘢𝘤𝘩𝘪𝘯𝘨 𝘵𝘩𝘦 𝘙𝘶𝘭𝘦𝘴 𝘰𝘧 𝘗𝘪𝘤𝘬𝘭𝘦𝘣𝘢𝘭𝘭
Here is what will be taught:
1. Demonstration of proper swing mechanics
2. Serving – traditional and drop serve
3. Return of serve
4. Third shot drop techniques
5. Basic Team Movement to the NVZ
6. Introduction to Dinking
𝐓𝐡𝐞 𝐜𝐨𝐬𝐭 𝐨𝐟 𝐭𝐡𝐢𝐬 𝐜𝐥𝐚𝐬𝐬 𝐰𝐢𝐥𝐥 𝐛𝐞 𝐟𝐫𝐞𝐞 𝐟𝐨𝐫 𝐒𝐂𝐏𝐀 𝐌𝐞𝐦𝐛𝐞𝐫𝐬 𝐚𝐧𝐝 $𝟓 𝐟𝐨𝐫 𝐧𝐨𝐧-𝐒𝐂𝐏𝐀 𝐦𝐞𝐦𝐛𝐞𝐫𝐬.
After the class, each student will receive a new Onix Fuse G2 pickleball, a Discount Code for 5% off purchases at PickleballCentral, and a sample packet of Jigsaw Pickleball Cocktail including a Discount Code for Jigsaw products.
As always, weather and other scheduled events may prevent us from holding these classes, so please check here or on the soon to be coming SCPA website for day-of-schedule updates.
For More Information:
Lynn Lowry
President
Spalding County Pickleball Association, Inc.
(404)991-4245